Transfer Print Processes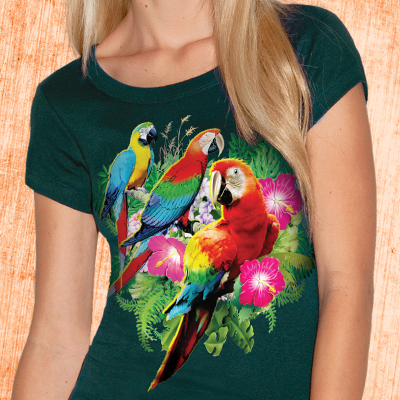 High Definition - Darks
A super high definition plastisol transfer with a soft hand. This print produces beautiful bright vivid colors. These transfers are for all colors, especially dark garments.
Application Instructions

Watch Howto Video
X
The same detail & color as High Definition-Lights, put can be printed on dark & black color fabrics. Soft hand, machine washable, vivid color.
Pre-Press Garment
3-5 Sec. (removes wrinkles in garment)
Temperature
365º - 375ºF (185º - 191ºC)
Pressure
Medium/Heavy = 45 - 55 PSI (18 - 25 Kilo)
Time
8 - 10 Sec. - Hot Peel Immediately
Pricing
Price/10.5" x 14.5" Sheet - 100 Sheet Minimum
100
150
250
500
600
750
1000+
$4.93
$3.90
$2.97
$1.49
$1.41
$1.33
$1.26
Special effects (Metallic, Glitter and Glow) are available with this process. Please contact your representative for a quote.
Why High Definition - Darks?
Description
High detail, bright, vivid colors, with a soft hand on all color garments.
Uses
This is best used for photos, images with hard edges for all color garments. You cannot use feathered or faded edges.
Advantages
Prints on all colors
Soft hand
No cracking or peeling
Machine washable
Vibrant true colors
Available in Phthalate free
Most Commonly used Products
T-shirts and most apparel items
Sweatshirts
Jerseys
Jackets
Canvas bags
Caps
Denim
Cotton and cotton blends
Mesh